The Company
MATEREAL was founded in 2021 based on the research of the Tribology & System Dynamics Laboratory (LTDS) of the ENTPE on the characterization of materials appearance for physically-accurate 3D rendering. The company specializes in the measurement of the optical characteristics of surfaces and media under ultraviolet, visible and near-infrared light.
We are also involved in different international R&D projects related to light, materials, numerical simulation and visual perception, which leads to new knowledge, processes and solutions for the benefit of our clients. Click here to read more about our measurement capabilities. Our office
We are located in the LUMEN building in the city of Lyon (France). This business center houses facilities for visual perception tests such as a high-luminance display or spectral reproduction lighting room.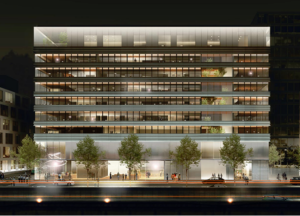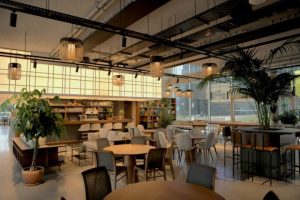 Our offer
MATEREAL targets physically-accurate 3D rendering and aims to provide various solutions to tend to it with commonly used softwares. For this, we propose two grades of service which meet two types of need.
On the one hand, we propose measurement-based 3D assets to assist your work and tend to realistic rendering. For example, Read our guide to select the right materials version in our store depending on your needs.
On the other hand, we propose the measurement of your materials properties such as their spectral BRDF, BTDF, their normal-map and more. Our capabilities are described here and you can contact us through this form to request more informations.