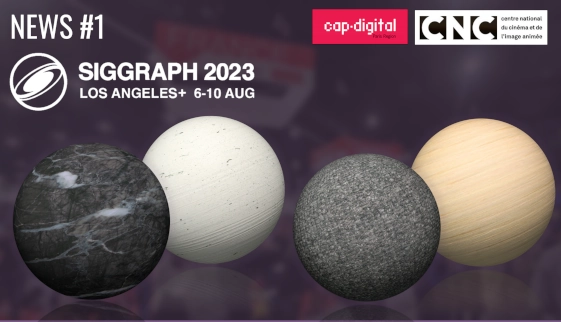 MEET US AT SIGGRAPH 2023
MATEREAL is a start-up founded in 2021 based on the research of the Tribology & System Dynamics Laboratory (LTDS) of the ENTPE. We are specialized in the measurement of materials visual appearance for measurement-based, realistic and physically-accurate 3D rendering.
We are capable to provide high-precision spectral BRDF and BTDF as well as their equivalent in sRGB or XYZ color spaces to propose them for a various range of 3D renderers.
We also propose a catalog of measured materials available HERE soon that will be regularly supplied and updated. Our tools provide a native resolution of 30 µm/pixel and up to 32-bits per channel precision. Read more about our view here.
If you're interested in our catalog or in measuring your own materials, come visit us at our stand at the Cap Digital – France Booth 737 during the SIGGRPAH 2023 in Los Angeles, or contact us via the contact form below.